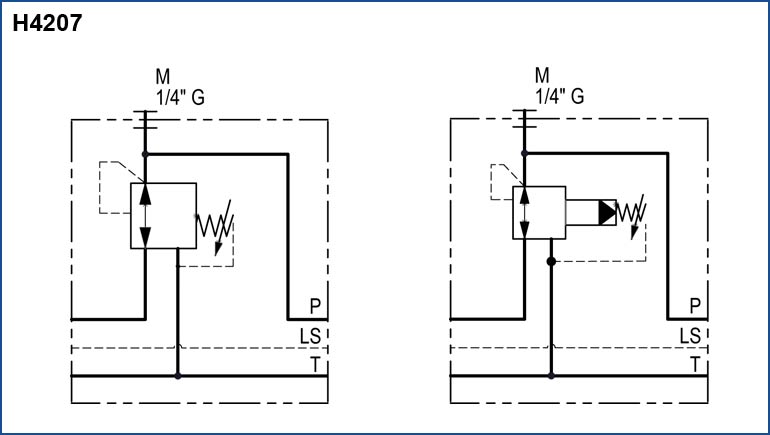 This new intermediate slice let you choose between direct or pilot operated reducing valve.
With the direct operated you will don't have any leakage, but max. flow is 25 lpm.
With the pilot operated you will have some leakage but max. flow is 55 lpm.
This product can be used with LS or non LS valves.