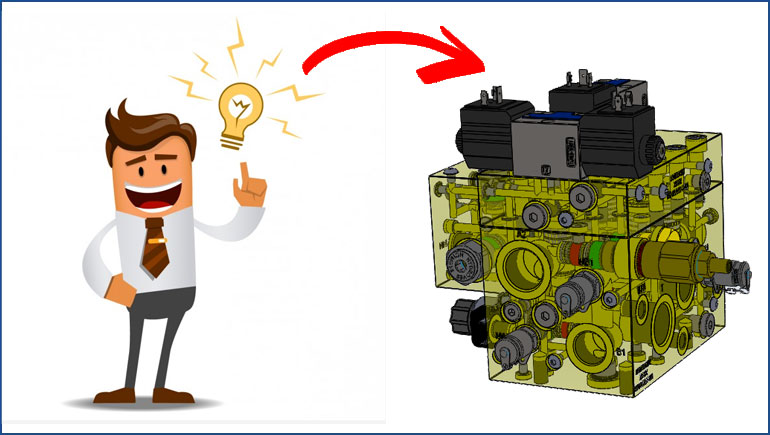 The special hydraulic integrated circuit opens up new horizons. It offers the possibility of making wishes beyond the reach of commercial valves. Tell us your dream, we will do our best to make it come true.
Furthermore the integration of functions in a single block optimizes the system considerably:
Pipes are eliminated and therefore potential leak points
The size and weight are reduced
Installation time is shorter
Potential problems encountered with commercial valves can be more easily solved with dedicated blocks
Improves visual impact
Brings the components closer, consequently reducing the load losses
Our delivery time for a series is similar to that of commercial valves, about 6 weeks
Starting from a minimum quantity of 10 pieces we can develop a solution dedicated to your application. We have been doing this for 30 years, we can do it for you.